Kalstein Class II Biosafety Cabinet: Enhancing Safety and Efficiency in the Laboratory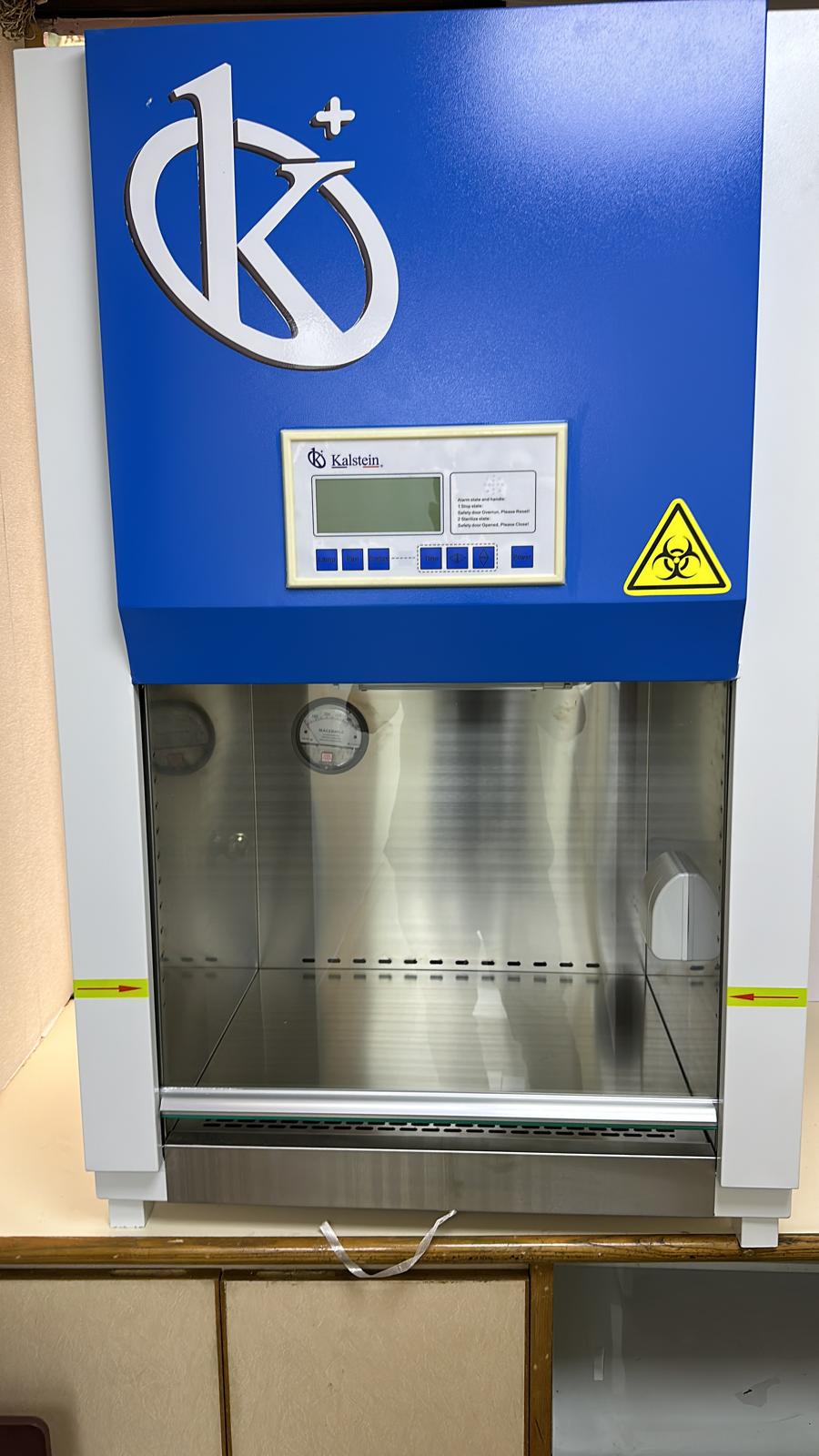 The laboratory environment requires the highest degree of accuracy and safety possible. When dealing with various biological specimens, it is essential to have equipment that provides safety for the user, the environment and the sample. Among the different tools in a laboratory, the Class II Biosafety Cabinet (CBC II) is essential for working with biological agents. 
Kalstein's CBC II is designed to be used in different types of laboratories: microbiological, clinical diagnostic, research, pharmaceutical and other high security laboratories. It is mainly used for working with moderate to high risk biological agents, such as bacteria, viruses and prions. It also provides a sterile environment suitable for the safe handling of these agents.
Features of the Kalstein Biosafety Cabinet Class II 
The Kalstein CBC II is an accessory that ensures the safety of personnel, the laboratory sample and the environment in general. The equipment has built-in HEPA (High Efficiency Particulate Air) filters that retain 99.97% of microscopic-sized particles. In addition, it has a laminar air flow, which minimizes cross-contamination. 
This equipment also has a fan speed control and an alarm system that warns of any irregularity in the air flow. In terms of design, its work surface is made of stainless steel, providing durability and resistance to corrosive chemicals.
Kalstein Class II Biosafety Cabinet Types
Class II A2 biosafety cabinet A2 YR0090-A: Air curtain isolation design to prevent cross contamination inside and outside, 30% of airflow is discharged, 70% of airflow is internal circulation, vertical laminar flow negative pressure, no need to install piping. HERE. 
Class II A2 Biological Safety Cabinet A2 YR0090B (SS) // YR0090E (SS): Learn more about Kalstein's new full stainless steel biosafety cabinet with front window operating port. The operator can operate in the safety cabinet through the front window operating port to protect personnel, products and the environment during operation. https://kalstein.pl/product/biological-safety-cabinet-class-ii-a2-yr0090b-ss-yr0090e-ss/ 
Biological safety cabinet YR05270 – YR05271: Kalstein bioaction series biological safety cabinet provides reliable safety, standard with HEPA filter to protect product and environment; plenum leakage prevention technology, stable input speed system, LCD display, microcomputer control technology, especially for biological contamination of a variety of high-risk experiments. https://kalstein.pl/product/biological-safety-cabinet-yr05270-1-yr05271-1/
Biological Safety Cabinet 100% Exhaust Class II A2 Biosafety Cabinet YR05704 // YR05707: Air curtain isolation design prevents internal and external cross-contamination, 30% of the air flow is discharged to the outside and 70% of the internal circulation, vertical laminar negative pressure flow, no need to install piping. The glass door can be moved up and down, can be arbitrarily positioned, easy to operate and can be completely closed for sterilization, and positioning height limit alarm indications. https://kalstein.pl/product/biological-safety-cabinet-100-exhaust-class-ii-a2-biosafety-cabinet-yr05704-yr05707/
Functions of the Kalstein Class II Biosafety Cabinet
In addition to providing biosafety, the CBC II offers functional versatility. Its recirculated airflow system minimizes cross-contamination. Its audible alarms ensure that unsafe conditions are signaled promptly. And its stainless steel surface facilitates cleaning and disinfection. 
The scope of application of the Kalstein CBC II is broad. In biomedical research, it enables the development of vaccines and drugs by providing a safe space for cell culture. In clinical diagnostic laboratories, it supports safe sample processing. It is also essential in any work involving infectious biological agents or experiments with radionuclides or toxic chemicals.
In conclusion, Kalstein's Class II biosafety cabinets merge safety, functionality and durability. Their streamlined design, intuitive features and robust construction make them essential in laboratory environments. With Kalstein, laboratories can aspire to a higher level of excellence in terms of safety and efficiency, at the best price on the market, a safe purchase with manufacturer quality.