What are the benefits of using an infusion pump?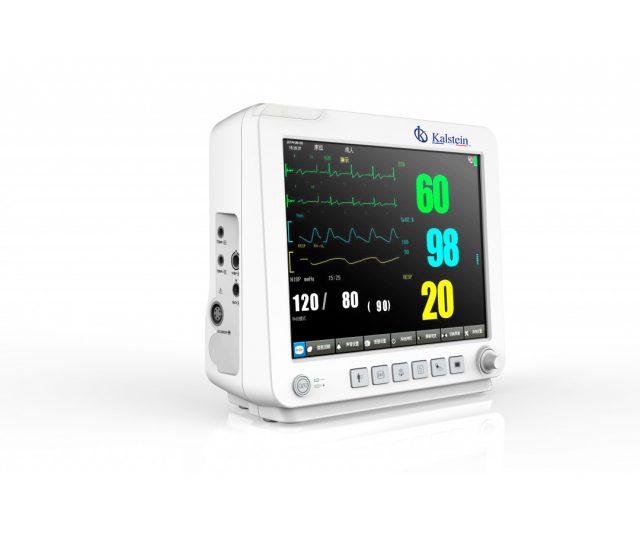 Infusion pumps are medical devices that allow fluid to be delivered to the patient's body in controlled quantities at the right time. What allows liquids for medical purposes in very small volumes, and by the program they have included has the ability to administer these liquids at very precisely programmed speeds and even at automatic intervals, this ability allows greater control during the parenteral administration of drugs and solutions, especially in conditions where the accuracy and constant contribution of some drug or medicine is key.
Through the use of infusion pumps, a wide variety of chemical compounds can be administered to the patient in a much easier way, and today there are several types of infusion pumps that are classified according to syringe flow control, volumetric and flujometric.
Operation of an infusion pump
An infusion pump works by exerting mechanical pressure to overcome resistance to flow. This device is designed to generate pressure on the injected pathway in the patient, in this way it can mobilize the drug or solution from the external medium to the patient's circulatory torrent.
The mechanism of operation of the infusion pumps is based on the application of this pressure to boost in this way to the fluids and its main objective is the parenteral (intravenous) or enteral (via nasogastric) administration, in a safe, reliable and automated way. Because they allow the programming of the volume to be instilled and issue an alarm as soon as this volume is reached, if the drug or substance is not finished. Many infusion pumps can handle multiple solutions simultaneously and independently, and when a pump handles two or more solutions with independent infusion controls, it has two or more channels.
What are the uses of an infusion pump?
Usually the use of an infusion pump is intravenous, although there are subcutaneous, arterial and epidural infusions, which can also be used depending on the medical indication. An infusion pump is used when it is essential to give the patient a specific amount of a medicine at a certain speed or for a specific amount of time.
They are used for their ability to administer drugs and solutions at high pressures that could not be achieved with other equipment operated manually or severely dependent, such as during the administration of intra-arterial drugs, or very fast flows of solutions during resuscitation (200-1000 ml/h).
Benefits of using an infusion pump
The use of an infusion pump is very important, the first benefit of its use is that it reduces the percentage of human errors committed in the administration of medicines. Its use as mentioned above allows to provide the patient with great precision the medications required according to the medical order and to maintain a constant supply of such medications and solutions.
Through them, a greater accuracy in the drip rate is achieved than gravity systems through a flow-regulating clamp. They also save time for health care staff specifically nurses, because the use of infusion pumps does not make it necessary to regulate the flow of the drip manually. They allow to supply nutrients or medicines, such as insulin or other hormones, chemotherapy, analgesics, epidural analgesics, administration of subcutaneous insulin and antibiotics, among others.
What do we offer you in Kalstein?
Kalstein is a company MANUFACTURER of medical and laboratory equipment of the highest quality and that have the most advanced technology at the best prices in the market, so we guarantee you a safe and effective purchase, knowing that you have the service of a solid company and committed to health. This time we present our Infusion Pump YR05164. This new equipment has the following characteristics:
Type of drip pumping.

Large LCD display, with backlight, suitable for working in various ambient light conditions.

Disposable intravenous equipment of any brand is suitable for this pump

Three working modes: rate/volume/time mode

Purge, KVO function

The heating function is optional, suitable for infusing in winter or if there is a requirement for the temperature of the drug.

The central monitoring system is optional, the infusion status of each pump is displayed in real time at the central station via wireless transmission.

Simple and convenient in operation, intuitive presence of working state.

Audible and Visible Alarms

Alarm: Full infusion, vacuum, faulty signal, malfunction, occlusion, door open, air bubble, low battery, setup error, AC power off, idle.
For more information we invite you to take a look HERE