Ultrasonic Cleaner: What are the different types that exist?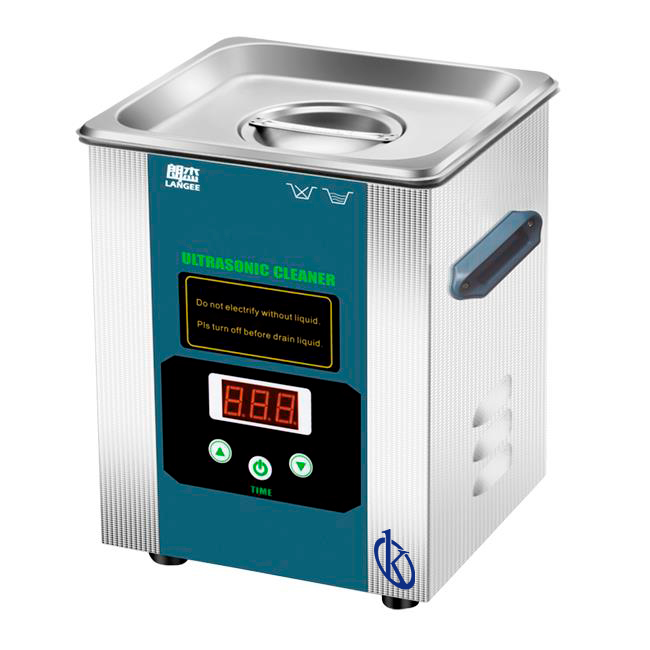 This equipment has a really amazing utility, not only in medical or aesthetic centers, but in the home; since its main function is to leave free of dirt and contamination metal instruments, both medical material or our keys of home and vehicle, owning an ultrasonic cleaner makes life easier and prolongs the life not only of the instruments but of your own health, currently with the appearance of highly dangerous viruses, it is indispensable to own a equipment such as the ultrasonic cleaner.
It is extremely difficult to achieve a deep cleaning of any material or instrument we use often, so, using this device that through high frequency vibrations using ultrasonic technology performs an efficient cleaning creating a bubble, in addition to a deeper cleaning in a really reduced time, all we need to do is use a cleaning liquid and turn on the apparatus to start the process.
Types of ultrasonic cleaners
Professional: They are used in laboratories, medical, aesthetic and health centers, their usefulness is frequent to sterilize and disinfect metal, rubber and some plastic instruments, they are easy to use, ecological and help prolong the life of the instruments.

Facial: are for skin care, there are two types; silicone and stainless steel; one can be used at home and the other by a specialist in some aesthetic center, its usefulness is required in reducing stains, exfoliating the skin and extracting impurities.

Dental: are equipment that use water pressure to achieve a deep cleaning in the teeth, eliminating dirt, bacteria and germs improving oral health, it is easy, fast and painless.
Types of ultrasonic cleaners brand KALSTEIN
The types mentioned above are three great classifications that are achieved in the market, however, if you want to know the best models existing, these will depend on the brand, that is, the manufacturer and we are a company manufacturer of laboratory equipment recognized worldwide, we have a really advanced YR series, revolutionary technology and at the best price of the market, we present the KALSTEIN classification of the types of ultrasonic cleaners HERE
Digital Desktop Ultrasonic Cleaner: within this type of cleaner we can find several interesting models:

Household ultrasonic cleaner YR05230, Household ultrasonic cleaner YR05229, Household ultrasonic cleaner YR05232, Household ultrasonic cleaner YR05231.

Multi-Frequency Desktop Ultrasonic Cleaner: of this type we find three models: YR05234 // YR05243 Series Heated Ultrasonic Cleaner, YR05207 Jewelry Chain Eyewear Ultrasonic Bathroom, YR05206 Series Heating Ultrasonic Cleaner.

Ultrasonic Digital Display Cleaner: in this case we find a variety of models, mainly used in the medical field: YR05220 // YR05228 Desktop Ultrasonic Cleaner, YR05214 Series Stainless Steel Heated Ultrasonic Cleaner, YR05209 2 liter Jewelry Ultrasonic Cleaner, YR05208 2 liter Jewelry Ultrasonic Cleaner.
Recommendations for purchasing an ultrasonic cleaner
If your intention is to make a purchase, but you don't know how to choose the perfect ultrasonic cleaner for your requirements, we help you make your decision, through the factors and criteria described here, plus our staff at KALSTEIN will be at your disposal, but remember to keep in mind the following:  
Capacity: you should consider the capacity in liters, with which you need to work.

Functions: is to be clear what applications and uses will be given to the team.

Material: What kind of material is the cleaner designed, recommending stainless steel.

Ultrasonic power: higher power better cleaning.
If you want to know the catalog of products to acquire some of the ultrasonic cleaners that we have for you, just visit us on our website, we guarantee you an interesting tour of the high range of products that in KALSTEIN we have for you, in addition you will be able to request technical service, trust us and we assure you that through our online buying-selling channels that are very easy and viable, do not hesitate further and go to the following link: HERE reminding you that we are Company manufacturer of High Level Laboratory Equipment.