What are the different types of urine analysers available?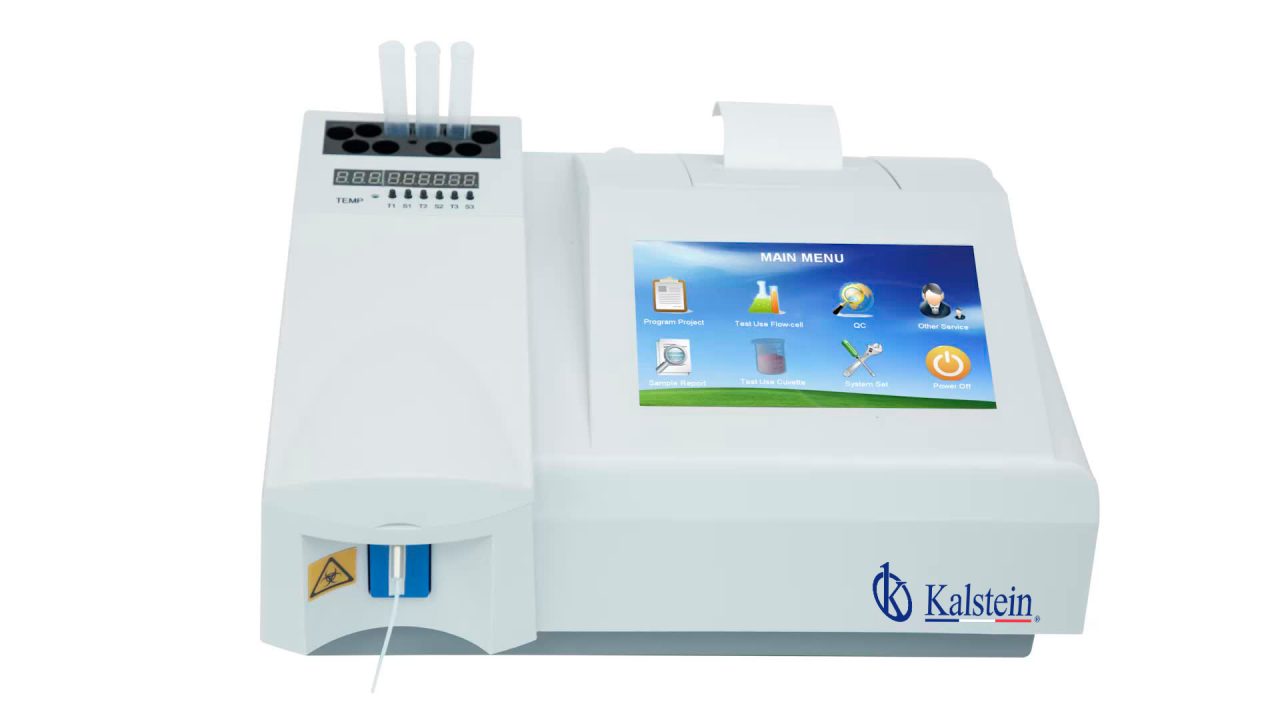 The health processes and medical analysis performed by a patient to diagnose diseases are a wide range, one of those are urine tests, is the patient who collects the first urine in the morning in a sterile container, after a local cleaning, this sample is taken to the laboratory to perform the respective analysis, by means of a urine analyser.
The urine analyser is an indispensable device in a clinical laboratory for the diagnosis of diseases, being the urine the result of a metabolic process that contains biological substances that help to determine: Urinary infections, carrying out of cultures, detection of increase of white cells in the blood, it is also used for pregnancy tests through the urine; these analyzers are used in clinical or hospital laboratories.
Detecting a urine test
Urinalysts use a touch screen and interactive software, where it displays the information to the operator and then is interpreted, an analyser uses different types of urine strips and reagents, can finish the testes in 12 types of biochemical components in the urine in 6.9 seconds, such as leukocytes, nitrites, urobilinogens, proteins, pH, blood, specific gravity, ascorbic acid, ketone, bilirubin, glucose and microalbumin.
A urine analyser detects a number of diseases through multiple tests with dipstick, where it gives results related to calcium, blood, glucose, bilirubin, urobilinogen, ketones, leukocytes, creatinine, pH, ascorbic acid, proteins, thanks to these results are diagnosed the following diseases: Diabetes, Liver problems, Urinary tract infection, Blood in the urine.
Urinalysis
This test has other names that are identified in a laboratory as well, such as: Urine test, Urine tests; regardless of the name we know it is a test of your urine and is done to determine if there is a urinary tract infection, kidney problems or diabetes; sometimes the person undergoes a urine test for medical control, or if you are admitted to the hospital, prior to surgery or if you are pregnant, or monitor some medical conditions and treatments.
During this urinalysis, what is observed is color, appearance (if clear or cloudy), odor, acidity level (pH), presence of substances that should not commonly be in the urine, such as blood, excess protein, glucose, ketones, and bilirubin, also check for cells, crystals, and casts (tube-like proteins) or if bacteria or other germs are present, then determine an effective treatment, and then repeat the urinalysis.
Types of urine analysers brand KALSTEIN
Urine Analyser YR05180: is a high performance multifunction medical inspection instrument. By adopting the advanced "high luminosity cold light source reflection determination" technology and D-pipe architecture, users place the strips on the platform at any time and do not need to consider the reaction time. The instruments check the strips with the previous sensor and then transmit the strips to start testing, print the test results automatically.

Urine Analyser YR05181: A urine analyser is a device used in the clinical environment to perform automatic urine tests. The units can detect and quantify a number of analytes including bilirubin, protein, glucose, and red blood cells.
General characteristics of KALSTEIN urine analyzers
Reaction principle: Determination of the reflection of the cold light source of high luminosity.

Wavelength: 400nm,520nm,560nm ,610nm,660nm,940 nm.

Speed test: 300-600, 522 samples/hour (affected by human factors and software version).

Data memory: 1000 patient results.

Environmental requirements: Temperature 10°C-30°C, Optimal temperature 18°C-25°C.

Relative humidity: ≤80%.

Communication Interface: RS-232 Serial Port, Parallel Printing Interface.

Power supply: 220 VAC (±15%), 50/60Hz.

Fuse: 250V 2A.

Power: ≤60w.

Net weight: 7.5 kg.

Dimensions: 350mm×320mm×150mm.

Printer: internal thermal printer, outer needle printer port.

Language: English (we can add other languages according to customer's demand).

Standard output: RS232C

port connecting to computer.

Display Screen: True color display, brighter and brighter.

Test items: Leukocyte, Nitrite, Urobilinogen, Protein, pH, Blood, Specific Gravity, Ascorbic Acid, Ketone, Bilirubin, Glucose, Micro Albumin.

Test system: Using a cold light source of 6 wavelengths, both sensitivity and truthfulness are improved, ambient light interference is reduced.

Self-correcting ability: Correcting influence resulting from urine pH value, severity, and color.
If you want to buy any of these equipment for the urine analysis required in a laboratory, please be aware to contact the best, this service we can offer you through our online channels and at the best PRICE in the market, also if you want to know the catalog of high-end products that in KALSTEIN we have for you visit us HERE we assure you that through our online PURCHASE channels that are very easy and viable from anywhere in the world, reminding them that we are a manufacturer of high-level laboratory equipment for sale.