The use of hospital operating tables in emergency medical services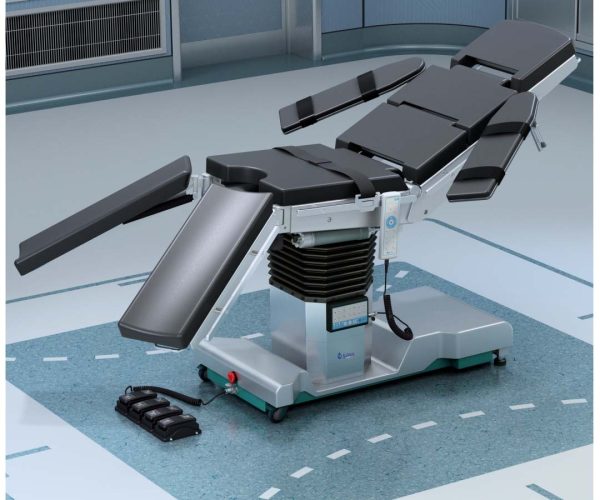 Operating tables are a key medical facility for any hospital. These tables are used for medical procedures such as appendectomies, heart surgery, and other major surgical procedures. Emergency medical services also use a variety of operating tables to help them address all patient needs most efficiently. 
The following paragraphs of this article present some of the main ways in which the operating table is used in emergency medical services. It is important to emphasize that hospital emergency services receive a wide range of medical situations, so their service offering must also be wide, in which case having an operating table is mandatory.
What are the main uses of operating tables in hospitals?
The first and most important way these tables are used is during delayed surgeries. This refers to those procedures that require surgery within 24 or 48 hours to prevent complications or treat serious injuries. These procedures include herniotomies, cholecystectomies, biliary fistulas, laminectomies, etc.
Emergency medical services also make use of the operating table to conduct real-time diagnostic procedures. This means that, with the help of appropriate medical equipment, doctors can perform diagnostic tests such as ultrasound, x-rays, and real-time CT scans. This enables doctors to make an accurate diagnosis and make medical decisions immediately.
What procedures are done by emergency physicians at operating tables?
In addition, doctors also use operating tables for invasive treatments. This means they can insert catheters, feeding lines, and other devices into the patient's body. This is very useful for treating a variety of injuries, such as strokes, bleeding, and complications associated with an intracranial stroke. In this regard, the variety of procedures that need to be applied at an operating table is wide, which highlights their importance in hospital and clinic emergency services.
Finally, emergency medical services also rely on operating tables to provide rehabilitation services. This refers to surgical procedures that are performed to repair injuries such as ligament tears, bone fractures, traumatic injuries, and other movement-related disorders. Patients can also be helped with pain relief with specialized rehabilitation teams.
Why is it important to have an operating table in the emergency departments of hospitals and clinics?
Hospitals and clinics always receive emergencies of all kinds. From falls, twisted limbs, problems with the appendix and gall bladder, to women in labor. Therefore, an operating table should be available in optimal conditions, where the patient is placed, to apply the appropriate treatment.
In conclusion, operating tables are a key tool in emergency medical services. They help doctors do immediate procedures, diagnose and treat serious injuries, and provide rehabilitation services. As a result, such tables are essential for the proper management of emergencies and the good result in the care of patients' health conditions.
What Kalstein offers to hospital and clinic emergency services
Kalstein, designs and produces a wide range of instruments to serve health and operating tables are an example of the care that the company has in taking care of the details of these products. Many specialties of medicine can benefit from these tables, such as ophthalmological, endoscopic or any other specialty.
Kalstein's operating tables are characterized by their versatility. Some models use an electrohydraulic system that allows the table position to be adjusted quickly, safely and quietly. In addition, they come with a battery, which when fully charged, gives you autonomy for up to 50 cycles of use. For more technical details about the tables, and other interesting data such as sales, purchase or prices, you can contact the company's pages HERE.