Surgical navigation systems, heading to the operating room of the future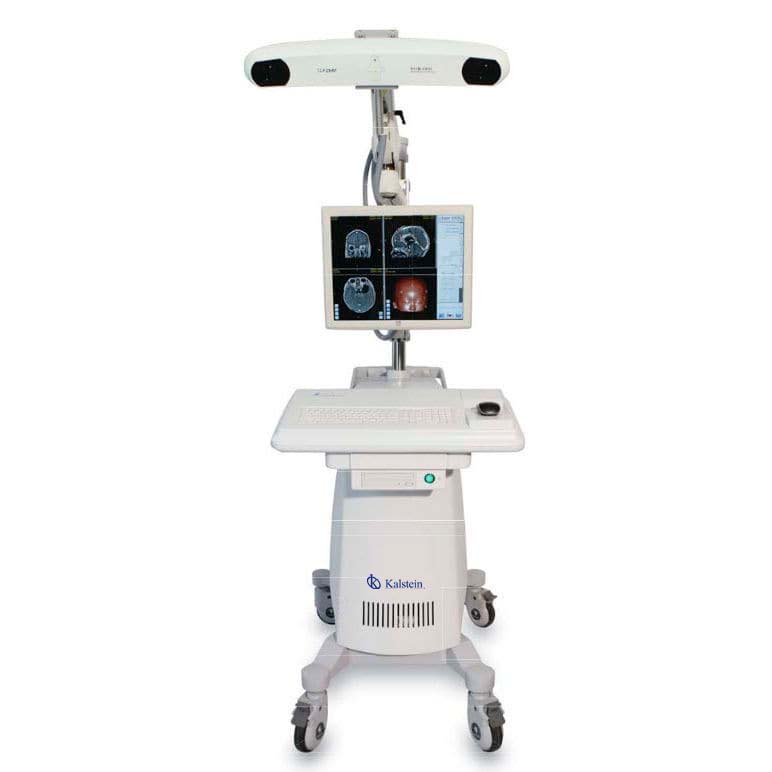 The most recent advances in digital medical technology achieved this year allow surgeons to reach new levels of accuracy and safety. From now on, navigation systems evolve more and more, they are expanded and assisted by computer, advances in software, instruments and images facilitate the diagnosis, planning and execution of procedures.
At present, an extensive portfolio of modern methods and tools are available to update and transform surgery rooms and face previously unthinkable practices. As a network, all elements, including the role of the professional, will play an important role in the conditioning of the operating room of the future.
What is a surgical navigation system?
A surgical navigation system is an image-guided intraoperative location system. It consists of software for displaying images in two and three dimensions, an intraoperative location instrument and a method of recording between images and the physical space of the operating room. Its main function is to provide the surgeon with real-time feedback of the location of the surgical instruments in relation to the patient's anatomy. The first uses triples of spheres attached to the instruments and the second adds an electromagnetic sensor to each instrument. Both technologies are used and share the same accuracy rates, both have their own advantages and disadvantages. The medical areas where navigation is most accepted are: neurosurgery, spine surgery and orthopedic implants.
What are these systems based on?
Surgical navigation systems can be based on imaging methods, such as computed tomography (CT) or magnetic resonance imaging (MRI), or consist of instruments connected to screens through sensors. "Navigation systems allow surgeons to gain full access to the anatomy of a surgical site in the body, even if it is small and not very invisible. Creates the link between diagnostic data by images taken before or during surgery and measures such as dissection, tissue ablation or local injections. This is crucial during difficult procedures.
However, they are an integral part of computer-assisted surgery. This represents a concept that supports surgical procedures based on digital imaging technology. It offers surgeons the opportunity for preoperative planning and precise navigation of the instruments during the intervention.
Computer-assisted surgery allows minimally invasive operating solutions. The specialist quickly obtains information to determine where you need to run incisions and perform surgery. This means a softer treatment, less pain for patients and also leads to greater accuracy, a shorter procedure and therefore less expensive.
Networked devices for the surgery room
Although there is still a long way to go, before the operating room of the future is fully integrated and becomes a reality, the Center for Innovation in Computer Assisted Surgery is already working on it as part of a joint research project in All of Germany
While it is common for operating room staff to work as a team, systems collaboration does not always work as well; Many devices are still separate, which means that operating room processes are prone to mistakes. The same applies to surgical navigation technologies that represent the interface between images, the specialist and therapeutic tools during surgery.
Thinking of you in Kalstein we offer you a sophisticated optical surgical navigation system of the highest quality and technology. That's why we invite you to take a look at our equipment available HERE