Laboratory water baths: preventive and corrective maintenance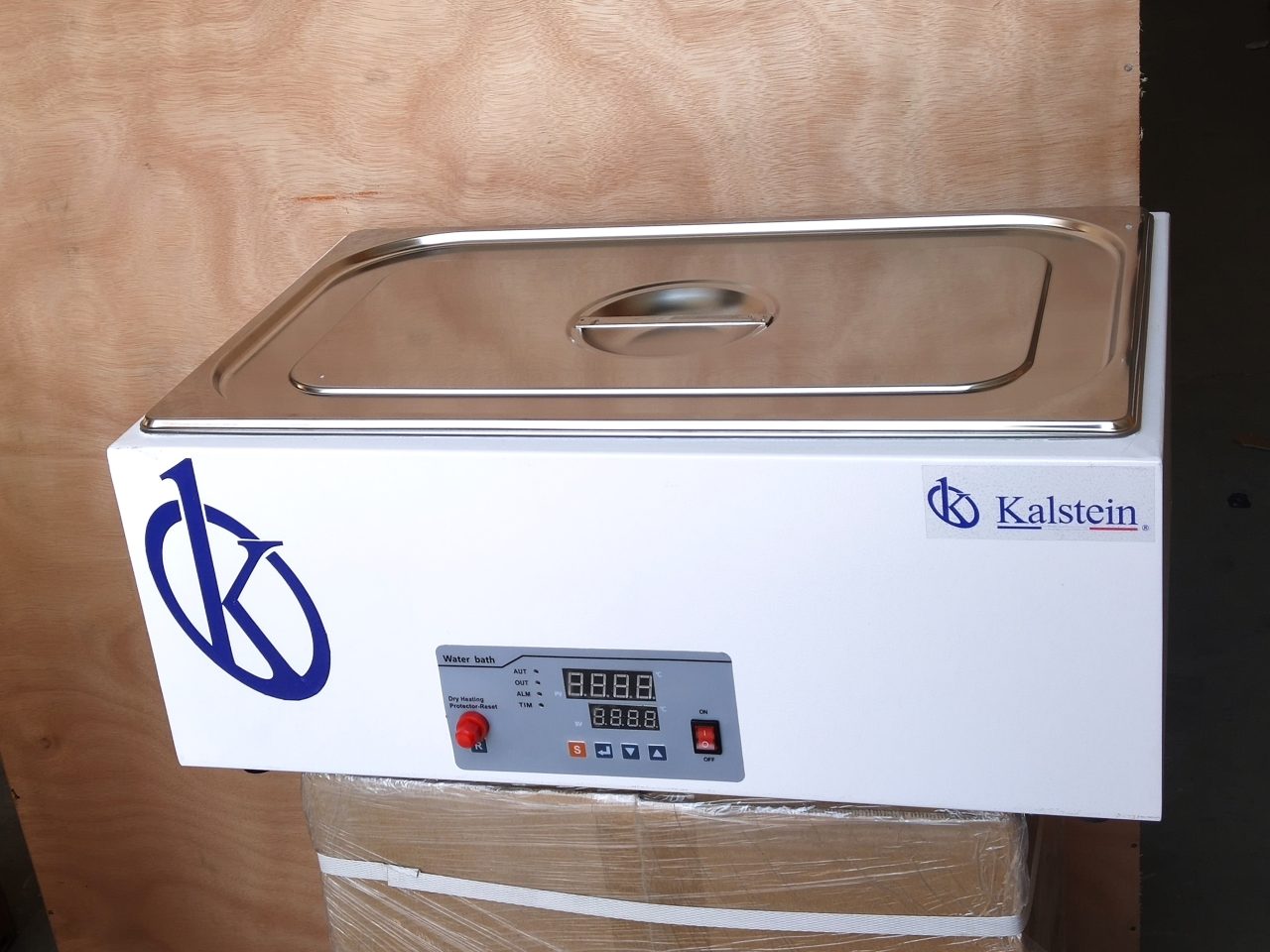 Water baths are equipment that fulfill a function mainly in chemistry laboratories, where they are used to transfer heat indirectly by thermal convection uniformly and constantly to various substances or solids, are divided into general baths and recirculated baths, in this way we can heat liquids or cool them to certain temperatures.    
These equipment offer a series of models that have as features multiple volumes and temperature traits to cover the requirements of each application, or use in laboratories; however, depending on the functions assigned to these devices in the laboratories, they have certain care, maintenance and recommendations for use, to extend the life of the equipment and correct, effective and efficient results. 
General care of water baths
Although in the end there are differences between each equipment, in design, operation, and uses in the laboratories their care will be slightly different; but in a general way they are all maintained with the same principles of care:
Place them on a flat surface.

Avoid spilling corrosive or viscous substances.

Do not wet the control panel, for some designs that have it.

Be careful when handling samples, mainly those equipment that have glass tank.
With respect to the wide variety of brands available in the market, KALSTEIN simplifies the options by offering the best offers and quotes. Visit us on our main website where you will find the different designs and models that are available for any requirement, in addition to having the best advisers to accompany you during the maintenance and care of the equipment.
Tips when using water baths in your laboratory
Do not use the water bath with substances that have moisture-sensitive or explosive properties, thus avoiding dangerous chemical reactions.

To avoid injury or risk to the operator, never heat a water bath fluid above the flash point.

To avoid corrosion and damage to the structure of the bath it is recommended to use only distilled water and change it regularly.

To avoid contaminating future experiments and growth of bacteria, microorganisms, you should make regular use of disinfectants for cleaning.

To decontaminate the water bath can bring the temperature, to at least 90 degrees Celsius for 30 minutes at least once a week.

If the sample is smoke-generating chemicals, you should supplement the water bath with an extraction bell.

To reach the highest temperatures and avoid evaporation you must keep the water bath cover tightly closed.

The location of the water bath is important when it is installed, it must be a stable surface, away from flammable material.
Preventive Maintenance of Water Baths
These equipment are not usually very demanding for maintenance, but some options are recommended for cleaning external components; as lubrication must be performed daily, to lubricate the agitator electric motor shaft in cases having an agitating system, a drop of mineral oil must be placed on the shaft, so that a good lubrication condition between the motor bearings and the motor shaft is maintained.
Deep cleaning should be done monthly: Turn off and disconnect the equipment, remove the fluid used for heating, remove the thermal diffusion grid located at the bottom of the tank, clean the inside of the tank with a soft detergent, if corrosion is observed should be cleaned with products for stainless steel. Gently rub with synthetic sponges to avoid accelerating corrosion, avoid bending or tapping the temperature control capillary tube and clean the outside and inside of Maria's bath with clean water.
If you want to know the catalog of high-end products that we KALSTEIN have for you, visit us HERE we have a specialized team that will answer your doubts, remember that choosing the best and most updated water bath ensures a safe application, also we assure that through our online sales channels is very easy and viable, remember we are Company manufacturer of Laboratory Equipment recognized worldwide. HERE