Kalstein Horizontal Laminar Flow Cabinets: A Golden Parameter in Modern Laboratories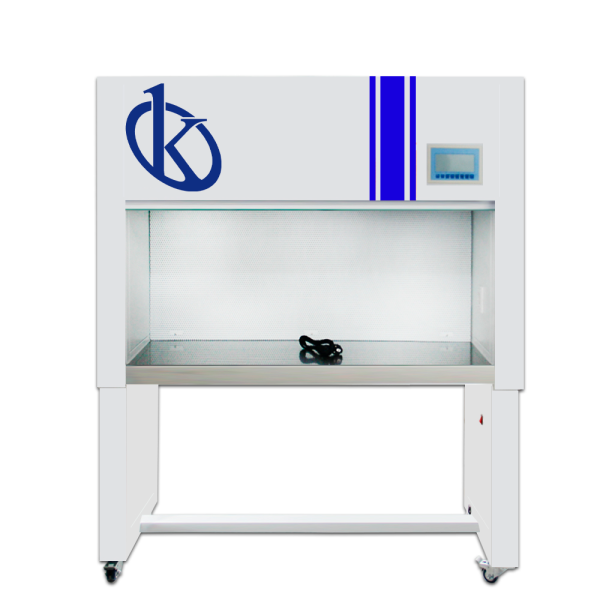 Laminar flow cabinets are vital to ensure the integrity of laboratory experiments. They dissipate air evenly through a HEPA (High Efficiency Particulate Air) filter, creating an immaculate, particle-free environment. In particular, the Kalstein brand horizontal laminar flow cabinet is a high-end resource that facilitates the safe and efficient use of cultures, samples and sensitive materials in laboratories. 
Kalstein horizontal laminar flow cabinets possess a number of impressive features. They are designed to maximize user and environmental protection, with airflow directed toward the user, thus protecting samples and preventing cross-contamination. All of this is accomplished through a powerful yet quiet laminar flow turbine.
Kalstein Horizontal Laminar Flow Cabinets Features
Laminar Flow Cabinet YR05732: This is a kind of new type horizontal unidirectional flow cabinet widely used in electron, national defense, precise instruments and apparatus, pharmacy, chemical experiment, etc. https://kalstein.pl/product/laminar-flow-cabinet-yr05732/
Laminar Flow Hood YR05727: Almost vertically closed table surface and the formation of downflow air curtain in the operating room can effectively prevent external air from entering and the operation area is clean, Equipped with high efficiency HEPA air filter, with primary filter for preliminary filtration, which can effectively extend the high efficiency filter. https://kalstein.pl/product/factory-direct-sales-clean-bench-laminar-flow-hood-yr05727/
Laminar Flow Cabinet (Double person) YR05267-1: combined with perfect mechanical airflow design for operator to create a partial purification working environment so that experiments can be carried out smoothly. Applicable in the field of biotech, pharmaceutical, life science and precision electronics product protection. https://kalstein.pl/product/laminar-flow-cabinet-double-person-yr05267-1/
Single person laminar flow cabinet YR05266: Can choose horizontal and vertical flow, single persons single side; Stainless steel mirror, corrosion resistant; low consumption and high efficiency filter; microcomputer control, front door with weight balance; It is the essential equipment to carry out biotechnological and experimental research, widely used in medicine, universities and other industries. Provide air purification for working area. https://kalstein.pl/product/single-person-laminar-flow-cabinet-yr05266/
Usage and Applications of Horizontal Laminar Flow Cabinets 
Kalstein horizontal laminar flow cabinets are suitable for use in molecular biology or microbiology laboratories, food processing laboratories or pharmaceutical industries. These cabinets are indispensable for work that requires an aseptic environment, such as handling tissue and cell cultures, preparing sterile doses of drugs and assembling sterile medical devices. The controlled air flow creates a working environment with minimal risk of contamination.
In addition, these units feature a high-efficiency HEPA filter that traps 0.3-micron particles with an effectiveness of 99.97%. For optimal control, they include a monitoring system that indicates the usage time of each filter. Finally, Kalstein's horizontal laminar flow cabinets allow control of air flow speed and light intensity, enabling customization to suit the laboratory's needs.
Kalstein brand horizontal laminar flow cabinet 
Kalstein horizontal laminar flow cabinets are excellent investments for laboratories. They offer high-end safety, reliability and efficiency at a relatively affordable cost. Their superior features, such as filter monitoring and the ability to customize airflow and lighting, allow for improved laboratory productivity and quality results.
These instruments are easy to clean and maintain, with long-lasting filters and alert systems that indicate when they require changing. In addition, their compact design is ideal for laboratories with limited space. In summary, the Kalstein brand horizontal laminar flow cabinet is an incredibly useful tool for any serious laboratory looking to ensure process excellence. Harnessing its power and reliability can make all the difference in obtaining solid, reliable scientific results.