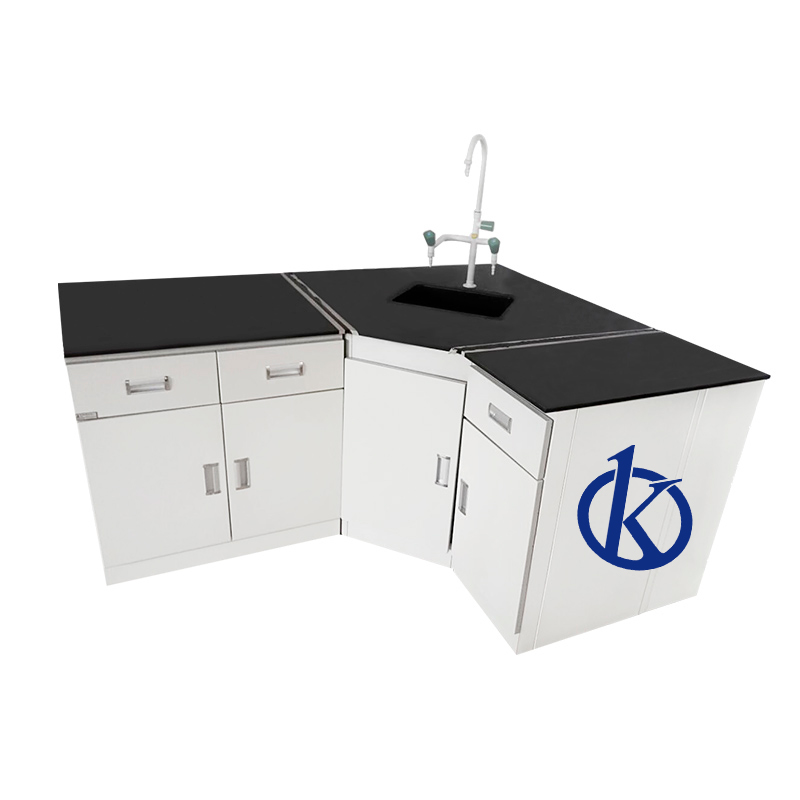 Efficiency with laboratory furniture is an indispensable requirement for academic research and clinical laboratories. In addition to contributing to productivity and innovation, efficiency allows you to perform tasks with fewer mishaps and in less time. Although furniture seems to contribute little to the efficiency of laboratory work, the reality is that one of these well-done devices can make the analyst's work easier and with fewer complications.
Clinical laboratories and the team of scientists are places where a high degree of stringency is required with regard to efficacy parameters in order to obtain the desired results. Poor laboratory design can lead to excessive user fatigue, resulting in lost productivity, or divert research attention when trying to locate the necessary instruments and equipment. Also, underuse can result in injury due to physical exertion.
Furniture as an integral part of clinical laboratories
With the increasing demand for medical devices, the increasing regulation and complexity of processes, clinical laboratories are increasingly reliant on specific laboratory furniture, such as chairs, shelves, cabinets, etc. This furniture must be designed and manufactured to withstand the load and heavy use over long periods of time, with the least impact on the environment, without sacrificing efficiency.
The choice of laboratory furniture should be focused on efficacy, safety and reliability. Users should have easy access to the instruments and their own security. For example, furniture should have electronic use safety measures to prevent electric shock or fire. Furniture materials, used for laboratory design, must be designed to be corrosion resistant, chemical resistant, sterile and safe for operating personnel.
Design of laboratory furniture to maintain efficiency and ergonomics
In addition to efficiency, the design must also respect the principles of ergonomics. Laboratories must be designed and installed to promote productivity. This means having furniture that not only provides comfort and support for workers, but also maximizes the use of laboratory devices, allowing users to move safely and effectively. This is achieved by incorporating in the design, all compartments for electronic, electrical equipment and possible connections to gasses and water for the washing of materials.
Finally, it is important to note that laboratory furniture has a limited lifetime, so manufacturers must provide corrosion-protected and weatherproof products to ensure greater durability. In addition, to ensure easy assembly, it is recommended to use lightweight, weather-resistant and sealed materials to minimize the risk of parts being damaged during installation.
It can be concluded that laboratory furniture are key pieces in clinical laboratories. Designed with the intention of maximizing efficiency, they should have adequate safety measures and be as ergonomic as possible so that users can work safely and productively. The materials used must also be weather resistant and provide maximum durability. To ensure these features, the house manufacturer of laboratory furniture must commit to creating high quality products to ensure efficiency without compromise.
The efficacy of Kalstein's laboratory furniture
Kalstein laboratory furniture is not only synonymous with quality, but also efficiency and ergonomics. At a really convenient price, laboratories have at their disposal equipment that will make their jobs more productive. For this furniture has been incorporated stainless steel that gives great resistance to typical laboratory reagents. In addition, the meson is coated with a phenolic resin that gives it greater resistance to concentrated acids and bases. Our sales consultants can help you throughout the purchasing process, and provide you with more details such as the dimensions and sizes of the furniture, which you can review on the following websites HERE and HERE.