What are the steps to use and calibrate a turbidimeter?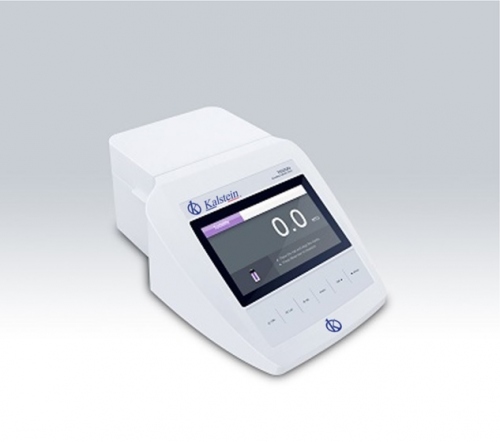 A turbidimeter is an instrument used to measure suspended particles of a liquid or dissolved gas, through an optical analysis, providing reliable and accurate measurements. This equipment is used to detect particles from light sources for ultra pure water and high turbidity applications. There are several models and they are distinguished by the geometric arrangement of the light source with respect to the photo cell.
There are desktop and portable models, according to the manufacturer, but their operation is basically the same, with a light source and a light detector fixed at 90 degrees of the original beam; this equipment is used for air quality analysis to monitor pollution, climate monitoring and visibility.
Application of turbidimeters
This equipment has some useful applications in different areas of medicine and microbiology, it is really wide the fields in which a turbidimeter is very useful, this device detects suspended particles are usually gaseous organic pollutants and dust; other pollutants that are held include molds, fungi, bacteria, viruses, animal dander, dust mites, pollens, human skin cells, parts of cockroaches, these levels of biological contamination depend on the moisture and temperature that allows the survival of microorganisms.
Now, we can also apply its usefulness in the wastewater sector, in settling tanks, it's used to measure the amount of solids suspended in water and then establish whether it can be sent to the next level of purification, or whether it's pumped directly into the river, sea, or canal; and it's also very used in biology, to quantify the cells present in certain solutions, and in observing microbiological cultures for the manufacture of antibiotic drugs.
Turbidimeter calibration
We must take into account that turbidity is measured in Nephelometric Turbidity Units, or Nefelometric Turbidity Unit (NTU), it is important to understand this aspect for the time of calibration, also uses Formazine as reference standard; however, to calibrate we must take two points to minimize possible errors, usually the approximation by two low levels of calibration, which coincide with point 1 and point 2. The most appropriate calibration for each specific measurement can be determined after interference is identified.
There are turbidimeters that apply the single point calibration method with good results, but to do this requires the use of instruments of very high quality combining with high standards of high accuracy, in this way the interference is minimized and a great consistency is achieved in the measurements of low turbidity level; it should be noted that regardless if calibrated by two points or a point, it is essential to verify the performance of the instrument after calibration using an independent verification standard.
How the Turbidimeter is used
This instrument has as its working principle the detection of particles with a light beam source and a light detector fixed at 90 degrees, which measures the intensity of light dispersed at 90 degrees when a beam of light passes through a water sample.

It has a photocell located at a 90° angle to a light source. The particle density is then a function of the light reflected by the particles to the photocell.

The more light that is reflected in a particular particle density depends on the properties of the particles such as their shape, color and reflectivity.

Establishing a working correlation between turbidity and suspended solids, it should be established independently for each situation.
In KALSTEIN we have a YR series of turbidimeters, which includes two models, one desktop and another portable, both designed with the highest technology, measurement of total suspended solids, calibration of 2 to 7 points, 4 units of turbidity selectable, the meter is suitable for laboratory use, you can find the characteristics of these equipment in the following link  HERE
If you want to buy a laboratory turbidimeter in any model to meet the needs of your laboratory, please be aware to contact the best, this service we offer you through our online channels and at the best PRICE in the market, also if you want to know the catalog of high-end products that in KALSTEIN we have for you visit us HERE we assure you a very easy and viable online PURCHASE from anywhere in the world, reminding them that we are a manufacturer of laboratory equipment of high level purchase.